Years ago I traveled the West
looking for answers in the National Parks.
I found my voice;
and I found more questions.
Today I live alone on an island in the Salish Sea,
looking for answers in the solitude of Ravendell.
This show is my first look at a new way of life.
Inspired by the creatures that surround me
the paintings integrate elements that are both harmonious and challenging.
My goal is to create an artistís journal of solitudeís path.
It is the most interesting journey Iíve yet begun.
And the most challenging.
These paintings illustrate the first step down a long road;
the application of markings that bestow courage:
Warpaint.
Wishing you courage.
Craig

Inquiries: email craig@craigkosak.com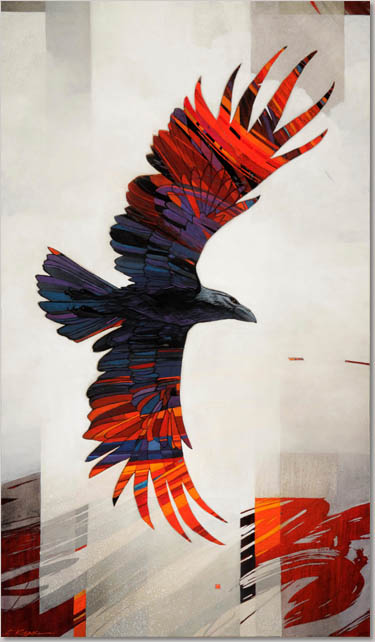 ICARUS
48 x 28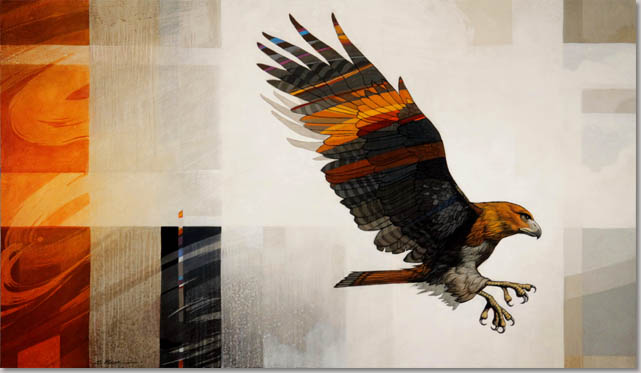 GRACE
28 x 48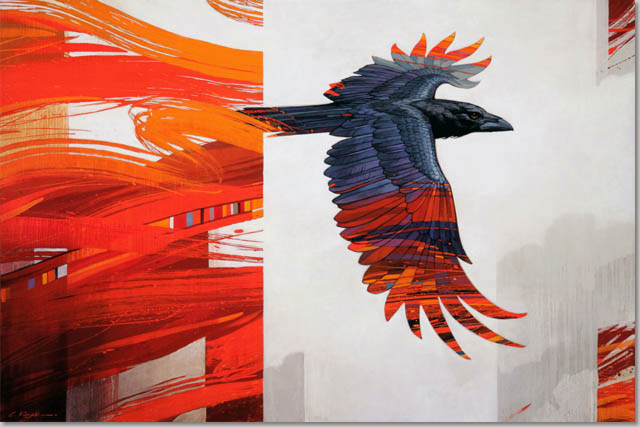 PROMETHEUS
32 x 48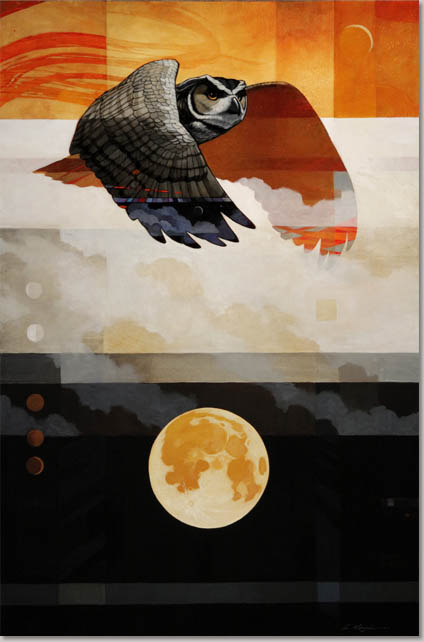 MOONDANCE
48 x 32
sold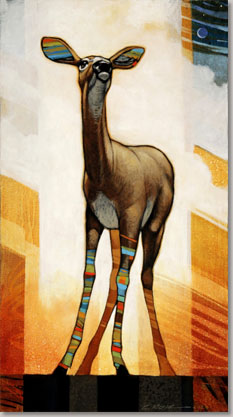 ISOLD, STUDY #1
18 x 10
sold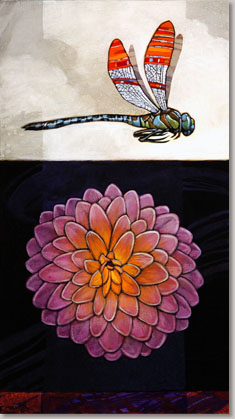 DRAGONFLY AND DHALIA
18 x 10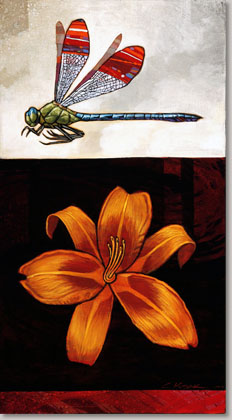 DRAGONFLY AND DAYLILY
18 x 10