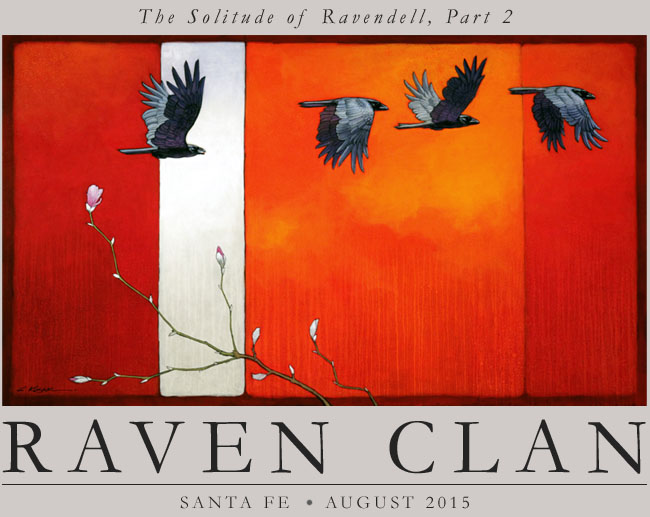 I began my life of solitude three years ago
at Ravendell, on an island in the Salish Sea.
Just recently, it began to feel like home.
Life has become remarkably simple and focused.
The flora and fauna are my companions.
The colors of the sea, sky and forest have become of great importance.
These paintings are about the intimate encounters
and unique conicidences that appear only
when the rest of the world goes quiet.
Itís less about telling a story and more about sharing a feeling.
Wishing you the gift of silence.
Craig
Opening Friday, August 14, 2015, 5pm - 7pm
artist in attendance
Giacobbe Fritz Fine Art
702 Canyon Road
Santa Fe, New Mexico
www.giacobbefritz.com
art@giacobbefritz.com
505-986-1156


Follow Craig on Facebook