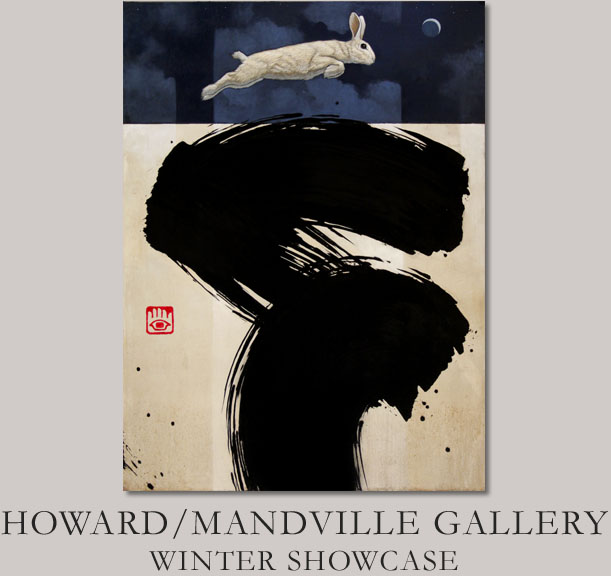 Opening Friday, February 12, 2016
Artist in attendance, 5pm - 7pm

Howard Mandville Gallery
140 Park Lane
Kirkland, WA 98033
tel 425-889-8212
www.howardmandville.com
e-mail mandmail@howardmandville.com

Craig launched his painting career in 2006 and became known for his work as a contemporary wildlife artist. The work was recognized in numerous solo shows, magazine features and covers, and a solo museum show. Then, in 2015 he was called to create a new way of painting and a new body of work; mostly abstract, made using non-traditional tools and techniques. Working in the solitude of his Ravendell studio on Whidbey Island Craig spent six months creating special paint and varnish formulas, building custom painting squeegees and a brush made from nine pounds of horse hair. The result is a unique new style featuring large, expressive strokes on subtly distressed backgrounds. Great care has been taken to retain the texture of each stroke leaving no doubt as to how the painting was made. Public exhibition of the new work began at the dawn of 2016.


Follow Craig on Facebook